Interview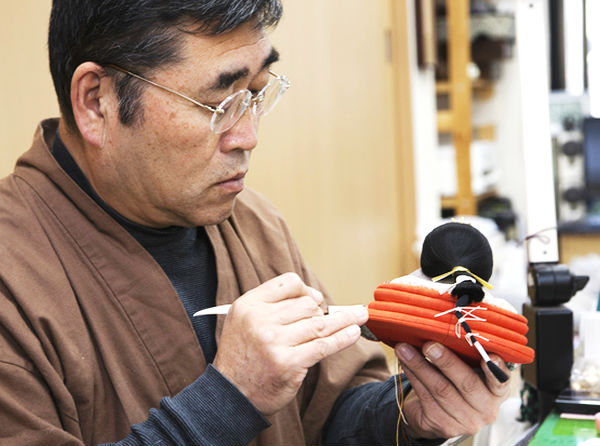 Edokko born in Tokyo downtown
Mr. Susumu Tsukada (6th generation Nagawa Eishun)
Mukojima Sumida ku Tokyo. It is said that the origin of the name of Mukojima is "From the Asakusa, it is a gorgeous city on the other side of the Sumida River". Mukojima flourised as a flower street from Edo era, and the restaurant has a row of eateries, and Mukojima karyu-kai(world of the Geisha)is still the largest in Tokyo.
This time, We were talked to Mr. Susumu Tsukada who was born and raised in Mukojima and is currently active as a craftsman at Mukojima.
Mr. Tsukada is currently in the middle of making dolls for the exhibition event scheduled to be held next month (June 2017), but he responded to the interview while he was busy.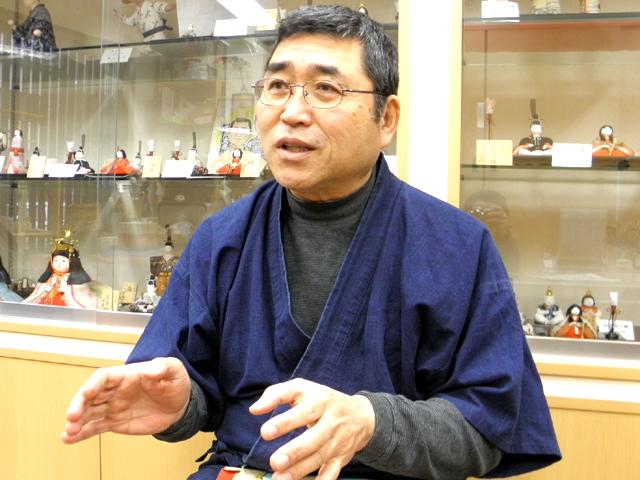 "Anyway I wanted to get a job in my hands"
~Actually I ran away once in my training days~
Tsukada boys who had been watching the grandfather 's work appearance since the time of childhood have brought up with longing for a craftsmen from early in the mind. He graduated from high school and applied to his uncle for apprenticeship, so he decided to study in lives.
uncle's house was in the mountains of Fujiwara Town in Tochigi Prefecture (present Nikko city).Tsukada youth who continued his severe practice in an environment where there was nothing to the next place 50 meters, descended from the mountain without permission one day after three years passed since he was apprenticeship.
Tsukada youth who was born and brought up in the downtown of Tokyo began to feel the limit in continuing his studies in the mountains of Tochigi prefecture.
Tsukada youth who fled to Tokyo spent part - time job at a restaurant that a friend 's older brother runs.
When just three months passed, he woke up with a word saying "You worked hard for three years, so how about trying it through to the end?" his friend's older brother.
Mr. Tsukada since returning to work has been attracted by the attractiveness of the wood-bearing doll, encouraged in acquiring traditional techniques, and since the discipleship it has cleared up to be a sunny day to be independent